Our Proud Partners

- Beemawala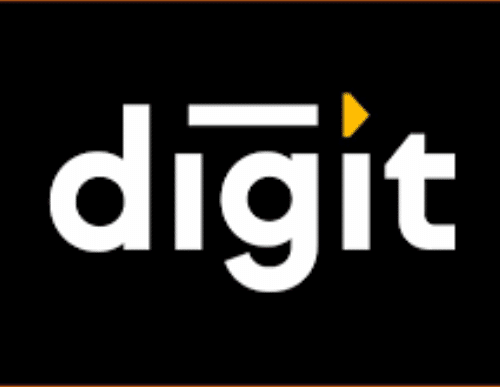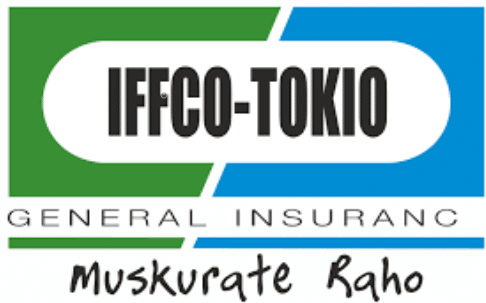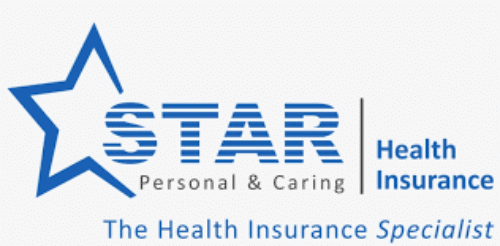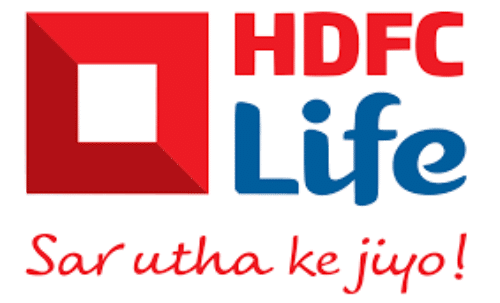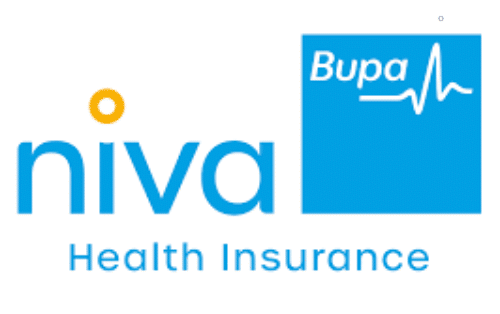 What is

Travel Insurance ?
Travel Insurance is a financial product designed to provide coverage for various risks and uncertainties associated with traveling. It offers protection against unexpected events that could disrupt or negatively impact your trip. Travel insurance policies are customizable, allowing travelers to choose coverage options that best suit their needs. Common coverage areas include trip cancellations, medical emergencies, baggage loss or delay, flight delays, and emergency medical evacuations. This insurance aims to offer peace of mind and financial security to travelers by reimbursing expenses incurred due to covered events during their journey. It is particularly important when traveling abroad, as it helps mitigate the financial burden of unforeseen circumstances and allows travelers to focus on enjoying their trip.
Types of

Travel Insurance Policy
Travel insurance policies come in various types, each designed to cater to specific needs and demographics. Here are some common types of travel insurance policies:
Individual Travel Insurance
Basic coverage for individuals traveling for leisure or business purposes.
Coverage for families traveling together, including spouse and dependent children.
Designed for students studying abroad, offering coverage for medical expenses, accidents, and study-related interruptions.
Senior Citizen Travel Insurance
Tailored for older travelers, providing coverage for age-related health concerns and other travel-related risks.
Suitable for groups traveling together, such as tour groups or corporate travel.
Domestic Travel Insurance
Covers travel within the traveler's home country, offering protection against trip cancellations, delays, and medical emergencies.
Schengen Travel Insurance
Specifically required for travelers visiting Schengen countries in Europe, meeting the Schengen visa insurance requirements.
Corporate Travel Insurance
Designed for employees traveling for business purposes, offering coverage for work-related risks.
Family Floater Travel Insurance
Covers the entire family under a single policy, offering convenience and cost-effectiveness.
Multi-Trip Travel Insurance
Provides coverage for multiple trips within a specific time period, typically a year.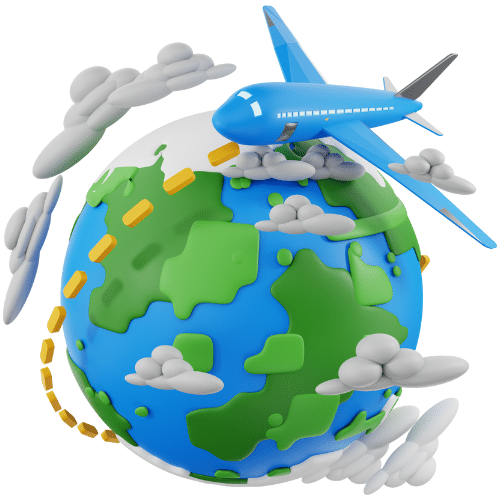 Single Trip Travel Insurance
Offers coverage for a single trip or vacation.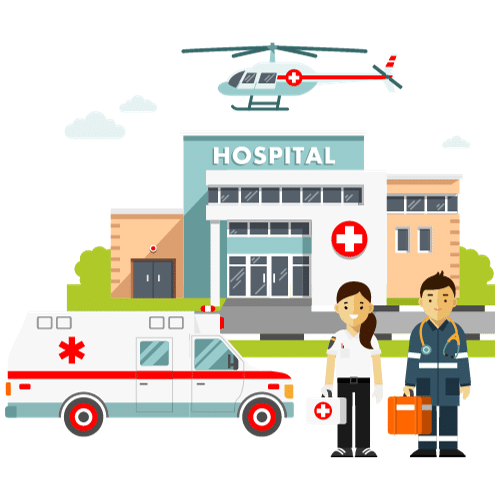 Focuses primarily on providing medical coverage during travel, especially for pre-existing medical conditions.
Emergency Evacuation Insurance
Offers coverage for emergency medical evacuation to the nearest medical facility.
Coverages of

Travel Insurance policy
Covers medical treatment costs if you fall ill or get injured while traveling.
Emergency Medical Evacuation
Provides coverage for transportation to a medical facility in case of a serious illness or injury.
Trip Cancellation or Interruption
Reimburses non-refundable expenses if you need to cancel or cut short your trip due to unforeseen events.
Compensates for lost, stolen, or delayed baggage and personal belongings.
Covers additional expenses incurred due to unexpected delays in travel.
Accidental Death and Dismemberment
Offers coverage in case of death or serious injury during the trip.
Provides access to a 24/7 helpline for travel-related emergencies.
Reimburses costs to replace lost or stolen travel documents like passports or visas.
Offers coverage for legal expenses if you cause injury or property damage to others.
Hijack Distress Allowance
In case of theft or burglary, rest easy knowing you're covered.
Covers additional expenses due to missing a connecting flight.
Offers coverage for loss or damage to your home while you're away.
Covers costs for additional hotel stays due to unexpected delays or cancellations.
Coverage for trip disruptions due to natural disasters like earthquakes or floods.
Covers expenses for transporting you back to your home country in case of serious illness or injury.
It's important to review the policy details and terms carefully to understand the extent of coverage provided by a specific travel insurance policy.
Factors Determining

the Premium of Travel Insurance Policy
Longer trips usually have higher premiums as they expose travelers to more risks.
Premiums can vary based on the destination's healthcare costs, political stability, and overall risk level.
Older travelers might have higher premiums due to increased health risks.
Comprehensive coverage with additional add-ons can increase the premium.
Higher coverage limits for medical expenses, baggage, and other benefits can lead to higher premiums.
Adventure travel or risky activities might result in higher premiums.
Premiums can increase with more travelers added to the policy.
Extending the coverage period can raise the premium.
Choosing additional coverage options increases the premium.
Higher coverage levels for medical expenses and other benefits result in higher premiums.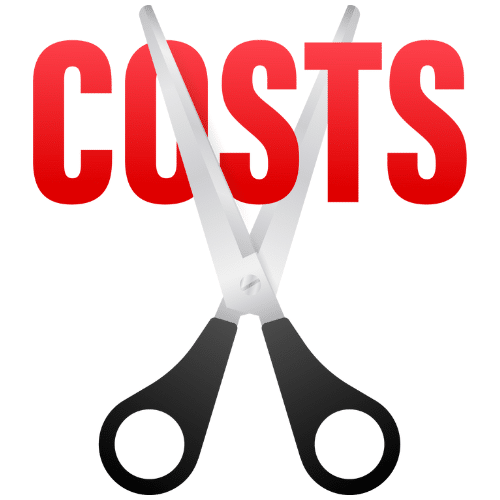 Opting for a higher deductible can lower the premium.
More coverage for trip cancellation expenses can increase the premium.
Frequent travelers might be eligible for discounted premiums.
Major Differences Between

Health insurance policy and Travel Insurance
| Aspect | Health Insurance | Travel Insurance |
| --- | --- | --- |
| | Primarily focuses on medical expenses and healthcare costs due to illness or injury. | Covers a range of travel-related risks such as trip cancellations, lost baggage, flight delays, etc. |
| | Provides financial protection against medical expenses and hospitalization. | Provides coverage during travel for unexpected events and emergencies. |
| | Can include individual, family, group, and corporate health insurance plans. | Available for individuals, families, groups, and specific types like student, senior citizen, etc. |
| | Covers medical treatment, hospitalization, surgeries, and related expenses. | Covers medical treatment, hospitalization, and emergency medical evacuation. |
| | Some policies offer coverage for pre-existing conditions after a waiting period. | Limited coverage or exclusions for pre-existing medical conditions. |
| | Typically not a part of health insurance. | Covers trip cancellations due to unforeseen events. |
| | Not usually covered by health insurance. | Covers loss, delay, or damage to baggage. |
| Flight Delay/Cancellation | Not typically covered under health insurance. | Covers expenses due to flight delays or cancellations. |
| | Not commonly included in health insurance. | Covers costs of emergency medical evacuation. |
| | Generally long-term policies with annual renewal options. | Short-term policies based on trip duration, usually for the duration of the trip. |
| | Age, pre-existing conditions, sum insured, and coverage type influence the premium. | Trip duration, destination, age of traveler, coverage options affect the premium. |
| | Generally limited to the country of residence. | Provides coverage worldwide during travel. |
| | Annual renewal with potential changes in terms and premium. | Policies usually do not automatically renew and need to be repurchased for each trip. |
| | Claim process involves submitting medical bills and necessary documents. | Claims can involve submitting various documents related to the travel event or emergency. |
| | Primarily covers healthcare costs, limited coverage for travel emergencies. | Broad coverage for various travel-related risks beyond medical expenses. |
How to Settle

Travel Insurance Policy
Notify the Insurance Company
In case of an emergency or covered event during your travel, inform your insurance provider as soon as possible. Many insurance companies have a 24/7 helpline for assistance.
Collect all necessary documents related to the incident, such as medical reports, bills, receipts, police reports, and any other relevant paperwork.
Obtain and fill out the appropriate claim form provided by your insurance company. Make sure to provide accurate and complete information.
Submit Required Documents
Along with the claim form, submit all the supporting documents as per the insurance company's requirements. This may include medical records, bills, proof of travel, etc.
If applicable, sign any medical authorization forms that allow the insurance company to access your medical records related to the claim.
After submitting the claim, the insurance company will review your documents and assess the claim. They might contact you for additional information if needed.
The insurance company will decide whether your claim is approved, denied, or requires further investigation. They will inform you of their decision.
If your claim is approved, the insurance company will communicate the settlement details, including the amount and method of payment. If a deductible or excess applies, it will be deducted from the settlement amount.
Once the settlement is agreed upon, the insurance company will process the payment. This could be through bank transfer, check, or other methods, depending on their policy.
If your claim is denied and you believe it's incorrect, check the insurance policy terms and appeal the decision with additional documentation or explanations.
It's important to note that the exact process can vary depending on the insurance company and the type of claim. Always read and understand your policy's terms and conditions before making a claim to ensure a smooth settlement process.
Exclusions of

Travel Insurance Policy
Medical conditions you had before purchasing the policy might not be covered.
Injuries sustained during risky activities such as extreme sports or adventure sports might not be covered.
Non-Medical Reasons for Cancellation
If you cancel your trip for reasons not specified in the policy, like changing your mind, it might not be covered.
Alcohol or Drug-Related Incidents
Injuries or accidents resulting from being under the influence of alcohol or drugs may not be covered.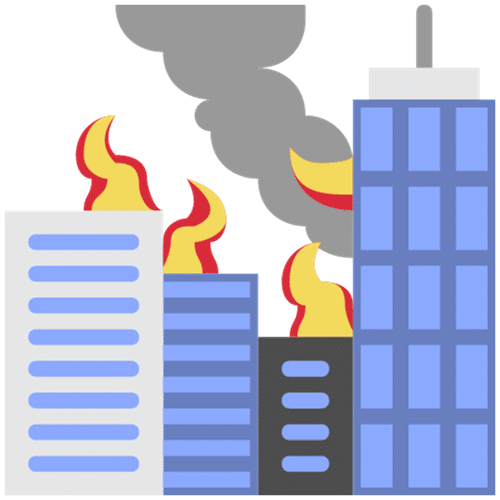 Damages or injuries caused by acts of war, terrorism, civil unrest, or political instability may be excluded.
Some policies exclude coverage for damages resulting from natural disasters like earthquakes, hurricanes, or floods.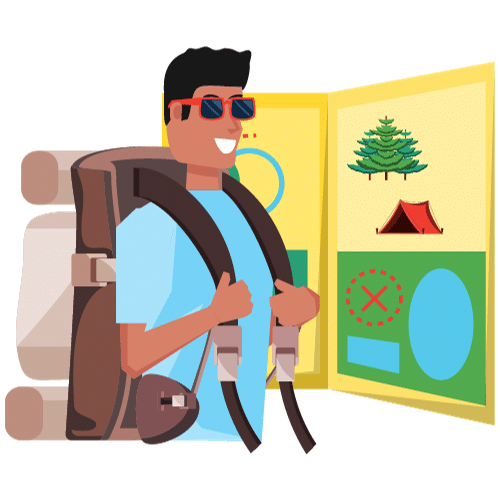 Loss of Unattended Belongings
If you leave your belongings unattended in a public place, losses might not be covered.
Travel to Restricted Areas
Traveling to regions with travel advisories or deemed dangerous may lead to exclusions.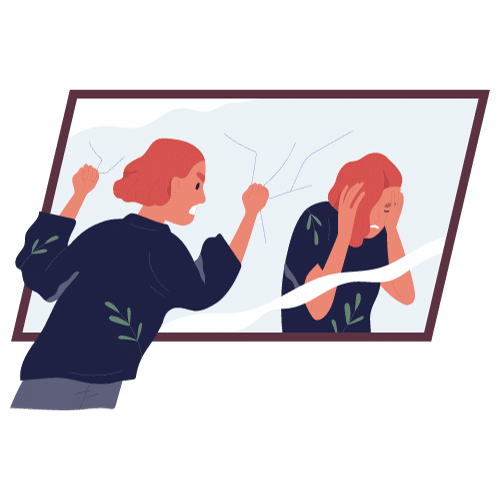 Any harm or injury intentionally caused by you won't typically be covered.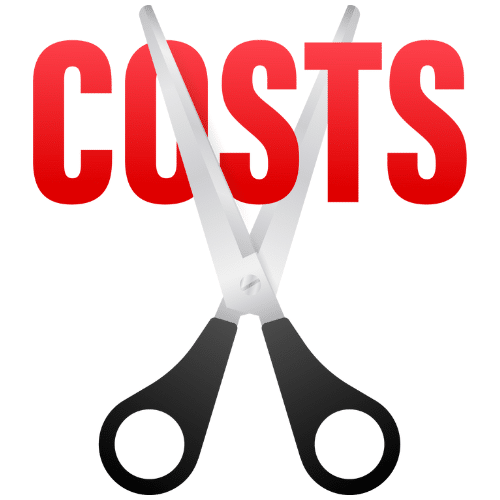 Some claims might have a deductible or excess, which is an amount you have to pay before the insurance kicks in.
Unapproved Medical Treatments
If you seek medical treatment without consulting the insurance company, it may not be covered.
If you lose valuable items like jewelry, electronics, or cash without reporting them immediately, they might not be covered.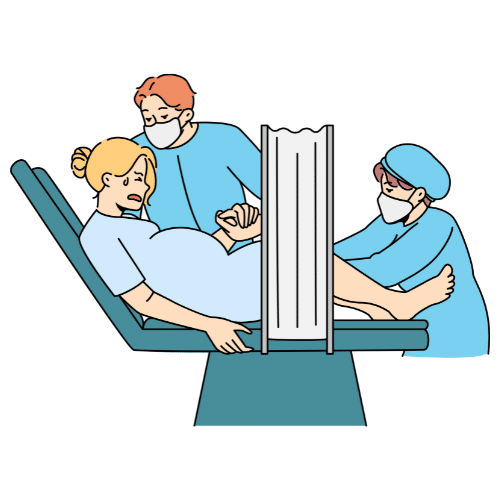 Medical expenses related to pregnancy and childbirth might be excluded in some policies.
Flight Delays for Known Reasons
Delays caused by known reasons like strikes, protests, or maintenance might not be covered.
Loss of Essential Documents
If your essential documents like passports or visas are lost, it might not be covered.
It's crucial to carefully read your policy documents and understand the specific exclusions mentioned by your insurance provider. Each policy may have its own unique set of exclusions that you need to be aware of before purchasing.
Documents Required

for Claim Settlement under Travel Insurance Policy
A duly filled and signed claim form provided by the insurance company.
A copy of the original travel insurance policy document.
Valid government-issued photo identification, such as passport or driver's license.
Documents confirming your travel, such as air tickets, boarding passes, and hotel bookings.
Medical reports and certificates from attending doctors, detailing the nature of illness or injury.
Original bills and receipts for medical expenses incurred, including prescriptions, diagnostic tests, hospitalization, and treatments.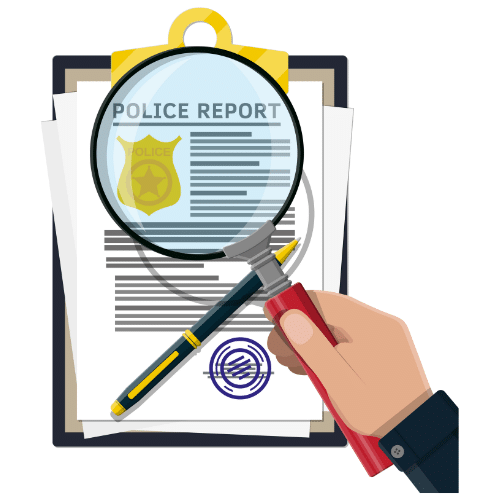 In case of theft or loss, a copy of the police report filed at the local police station.
If the goods were being transported by a third-party transporter, a letter from the transporter confirming the loss or damage is required.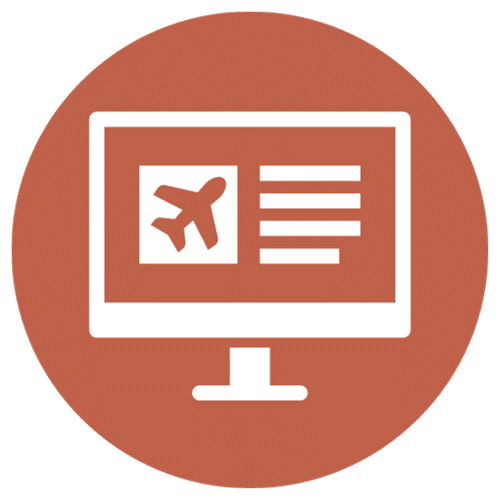 Details of the flight delay, cancellation, or missed connection, along with official confirmation from the airline.
In case of a covered death, a copy of the death certificate along with related documentation.
If legal assistance is required, documents related to the incident causing legal action.
Your detailed travel itinerary, including dates, destinations, and activities.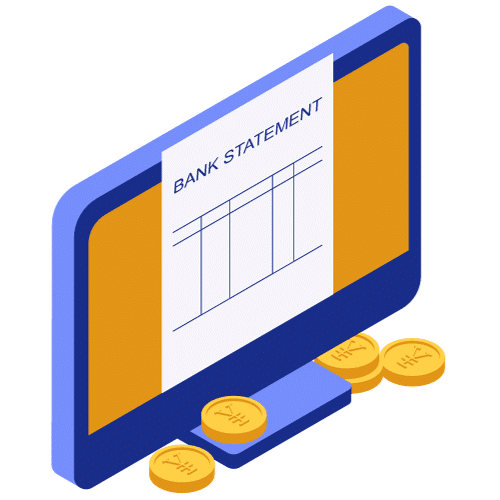 Bank statements showing transactions related to the expenses claimed.
Detailed information about the claim, including the date, time, location, and circumstances of the incident.
Any Other Relevant Documents
Any other documents specific to the type of claim being made, such as a doctor's referral for medical evacuation or repatriation.
It's essential to thoroughly review your policy documents to understand the specific documentation requirements for your travel insurance claim. Different situations may necessitate different documents, so it's recommended to keep all relevant records during your trip to expedite the claims process.
Contact Information for Claim Settlement: related to Travel Insurance Policy
If Policy Obtained through Agent/Broker
Claims are the reason we get a car insurance in the first place! Therefore, ensure the claim process of your desired car insurance is smooth and doesn't take too long. When you're in trouble, the last thing you want is, to spend all your time and energy in just filing a claim!
If Policy Obtained Directly from Insurance Company
Claim Settlements are basically getting your compensations done right. Claims being such an important part of a car insurance, check for your desired insurer's claim settlement ratio so that you're assured that no matter what, your claims will be settled!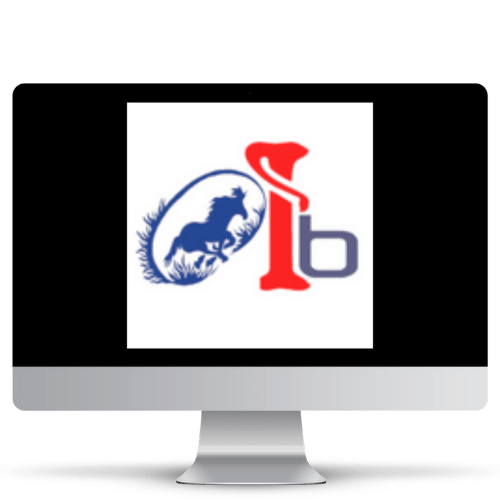 Claim Contact Information for Policy from Beemawala.com
If you have taken the policy from Beemawala.com, please use the following contact details to register your claim.
Phone: +91-9654259715
Email: services@beemawala.com
Frequently Asked Questions: (FAQs) on Travel Insurance Policy
Popular Other

Travel-related Insurance Options in India